Indian Hoop Dancer Woodcraving On Spalted Walnut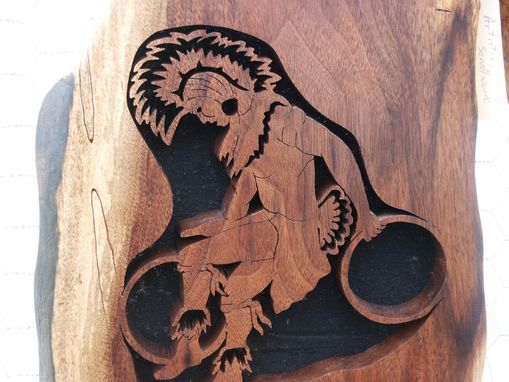 Native American performing the hoop dance. This peice was cut out of a slab of spalted walnut with live edge. You can choose a lighter wood if desired, I have used pecan, and ceder with this design.
Dimensions: This peice can be from approx. 15' by 12" up 25" by 18"