Green Frog Stained Glass Picture Frame "Hopper The Frog''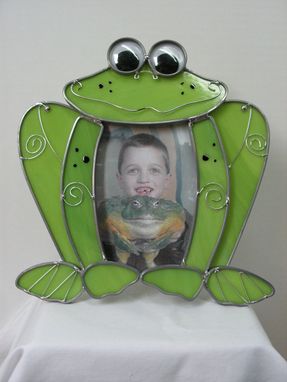 This picture frame is great for newlyweds who just came back from a tropical honeymoon. It features a brown and green palm tree with a vibrant yellow sun on a blue frame. I added details using wire. The entire picture frame measures 75''x6'' and fits 3.5''x5'' photos.

If you are planning to give this as a gift, I would be glad to gift-wrap it for you. I ship this item anywhere. Please contact me so we can talk about shipping details.