Horizontal Wall Bed ( Full Size)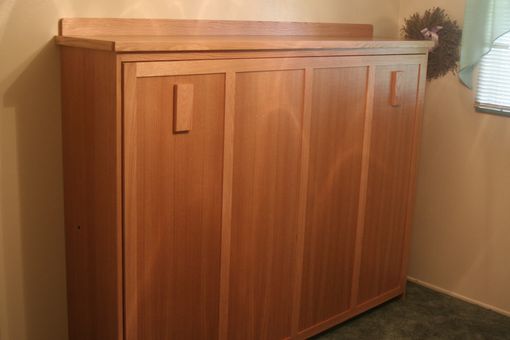 This Horizontal Murphy Bed ( Wall Bed), Looks like a nice
piece of furniture which quickly turns into a Full Sized comfortable Bed using a full size 12" thick mattress. This
design has locking legs.
Dimensions: The bed is 16" deep, 62" hi,79" wide and has a projection
of 58"