Horned Smiley In Black And Red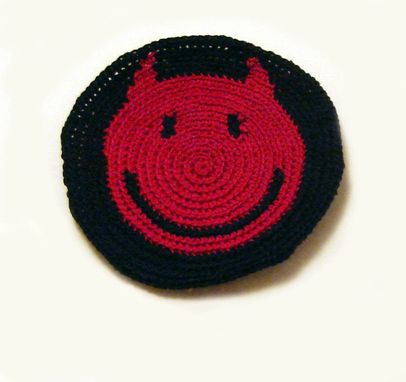 A new spin on the classic smiley. Let your inner demons out just a little by sewing this patch on your favorite hoodie. It also looks fabulous on backpacks, notebooks or a dinner jacket. No new materials were used to make this patch! Sustainability at its cutest!

Diameter of approximately 3 ¼"

Do you like the design, but want it in a different color? Let me know, because I love custom orders.