Hard Wood Horsehead - Bench Stool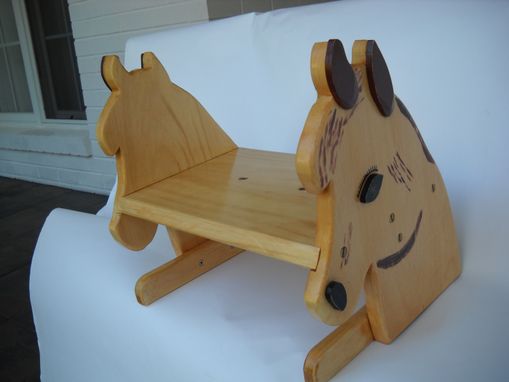 This hardwood bench or stool is perfect for your toddler to sit on or stand on to brush their teeth. It is matched to my horse head savings bank (sold separately). A name can be routed into the seat at an additional charge. It is extremely sturdy, but please, no adults. All of my toys and wood savings banks are made by me in my home based shop in North Carolina. It is also available with ends to match my piggy bank, owl nead and teddy bear bank.
Dimensions: Length 17"