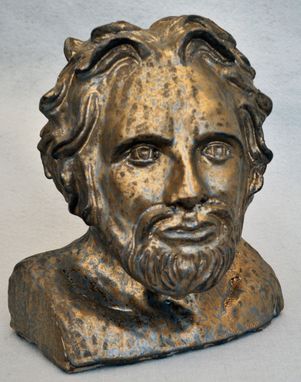 These Ceramic Busts are made from ceramic and glazed with a fauve bronze glaze. These busts can be displayed indoor or outdoor.

Minimum Size: 10" Height. Maximum Height: 30"

Cost is $100 per 1 inch in height.
Portraiture is additional 50% to cost.

I can also do actual bronze. For pricing on this, please contact me.