I Make Wine Disappear, What's Your Super Power?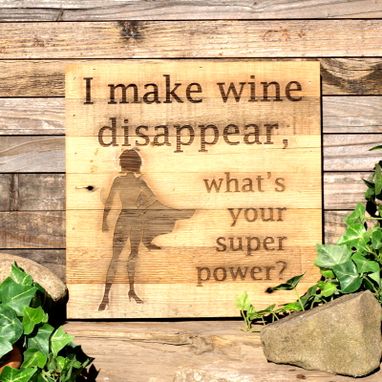 I make wine disappear, what's your super power? is engraved on a 10" x 10" reclaimed wood sign.



All of our products are created from reclaimed lumber, giving life to something that would have normally been tossed into a landfill or a fire. We utilize as much of each piece of wood as possible. By doing so we do our part to be green! We help keep trees on the earth and pollutants from the air and ground. Because the wood we get is from salvaged buildings built around the turn of the century each piece not only is a statement but also a piece of history. Our sayings are engraved into the wood so no need to worry about scratching paint off because it's there to stay.