Ild Lavender - Multi Wrap Twisted Scarf With Marbled Clay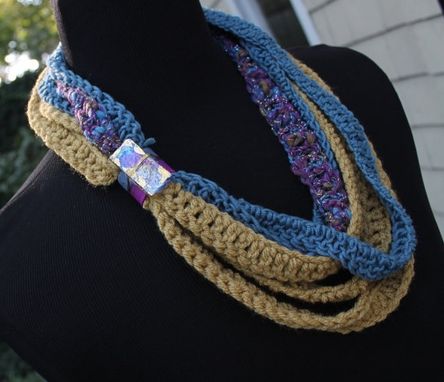 livene, Teal, Purple, Azure, Shimmery Metallic Neck Wrap, Twisted with a Clasp that compliments the colors of the fiber wrap. This is soft and luxurious. This Wrap is made of Imported Art Fibers from Italy, France and Spain. T

Hand wash in cool water and lay flat to dry. Do not Iron or Press. Can also be Dry Cleaned.

All items are one of a kind, unique and hand crafted.