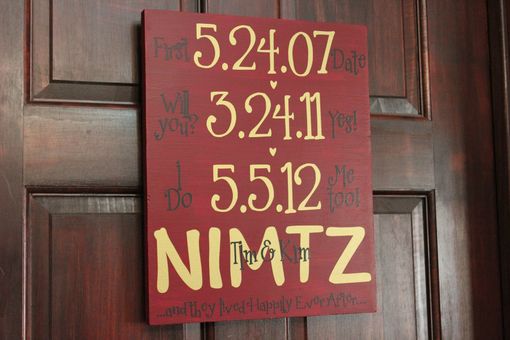 Celebrate the important dates in your, or your loved ones life!

This is a great gift for a Wedding, Bridal Shower, Anniversary or Engagement.

The types of dates can be changed- use your wedding date, and you're children's birthdays, or your family birthdays, or any kind of special dates that are important to you. This sign can be made larger to accommodate more dates.

This sign is 12"x15" and is hand-painted reclaimed wood, with vinyl words. Please note: because of the nature of reclaimed wood each sign is unique and will have it's own unique texture. The sign is coated with sealant to protect it and to make dusting easier. Also includes a sawtooth hanger.