Home Decor, Gifts, Incense Burners!!!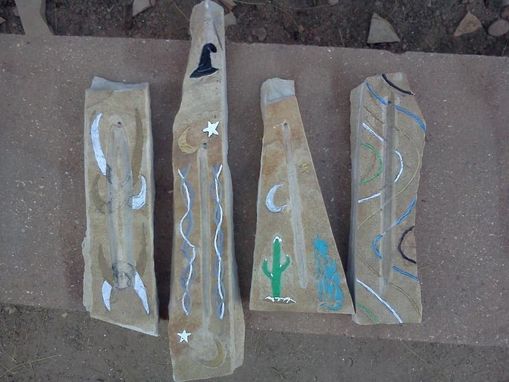 These one-of-a-kind incense burners are hand carved & painted.
Made of flagstone & felt covered bottom. These incense burners are great for conversation also! New designs every week!
One free pack of incense is included! Custom designs upon request!
Perfect home decor. Stable & decorative.
Dimensions: approximately 12-16" long; 1-2" high; and 2-4" wide