Indian Summer Turquoise And Coral Choker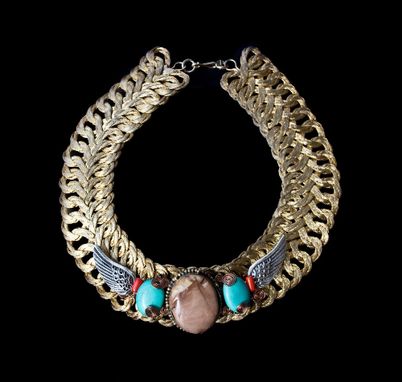 This one-of-a-kind beauty is my personal favorite item in the collection.

After picking through hundreds of flea markets, estate sales and antique malls, I discovered this beautiful vintage gold braided choker. I instantly had a vision of Egyptian and American Indian themes. I could see this necklace adorning Cleopatra or Sacajawea.

Hand-woven with copper wire into the vintage choker are hefty chunks of turquoise and red coral. The center brown stone is salvaged from an old bracelet from India.

This is one of my most prized creations, a pure compliment magnet!