Individual States United States Map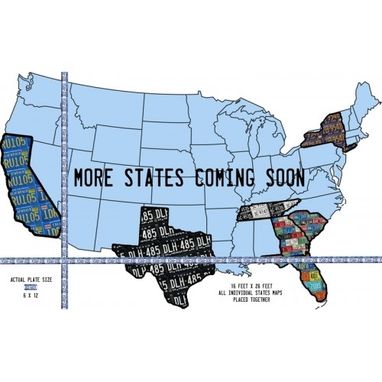 Each state is individually made with standard, or vintage license plates. These plates are put together in the shape of the state. All 50 states are made so that they can be placed together on large wall. This is the largest product we offer. This is for the serious art collector, or somewho who enjoys the automotive world. Great for businesses, airports, and convention centers.

Dimensions: 16' x 2" x 26'

Shipping: Due to the extensive time it takes to gather all the license plates, create each state, it may take 1 - 6 months for completion.