Industrial Modern Office Desk.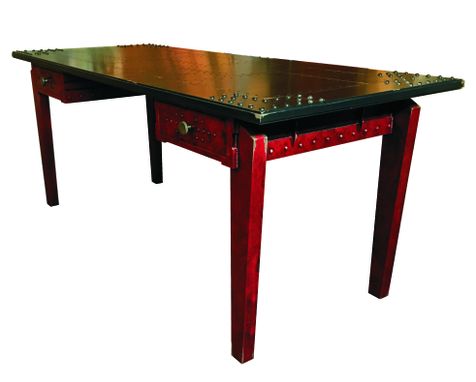 This desk is built to look like old riveted iron but is actually all wood.
The top is a patchwork of panels screwed down like an airplane skin.
The two drawers are made from native Iowa Sycamore, mounted on full extension ball bearing guides. Drawer pulls are knurled steel machinery knobs.
This one was built (per customer request) without a center drawer but it's easy enough to add. I can do most any color. This is a
Dimensions for this desk are 30" deep x 75" long x 30" high.
That's customizable as well.