Infinity Scarf, Tassels, Endless Neck Wrap, Womens Scarf, Boho, Hippie, Olive, Burgundy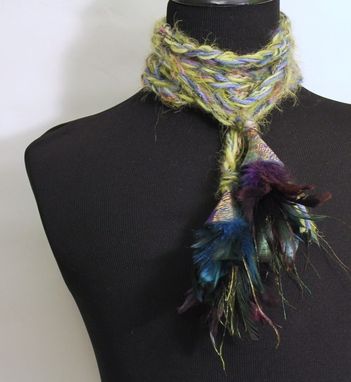 Women's Scarf, Neck Wrap "Golden Olives" Olive, Green, Turquoise, Grape, Gold 126" Neck Wrap, twist it however you would like to achieve the look that you want. Wear it long, or wrapped tightly around the neck as a warmer. The ends are finished with Tassels, Feathers, Caps, Beads, Jewels and Gold Leaf Gilding.

Hand wash in cool water and lay flat to dry. Do not Iron or Press. Can also be Dry Cleaned.

All items are unique and hand crafted.