Interior Design Service: Full Design Package- 3d Rendering, Apartment Interior Design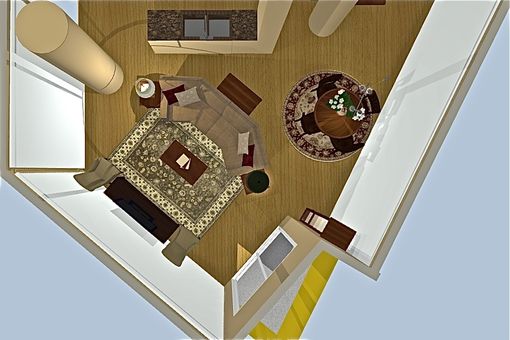 Interior Design Service, full design package includes 3D Rendering,color schemes,fabric, and furniture choices. everything you expect from a designer in Chicago for any size home.

How does this work? I live so far away!?

You will send me a rough sketch of your room with dimensions so that I can start your floor plan. We will then communicate via email about what your needs and desires are for the space. How do you use your home? Who lives there with you? What works? What doesn't work? Do you like classic interior design or do you prefer eclectic decor? Do you like kitsch or cottage chic rooms? No problem!

I will then create a Pinterest board that we can share and pin photos to. That way we can make sure we are on the same page creatively and nothing is getting lost in translation.

Then I can find stores and even online retailers in your area and choose pieces for you to go and see at your leisure. I will contact the stores and send away for fabric samples to make sure that the fabrics look great together in person.

My complete package will give all you need to create your dream home. 3D floor plans show you exactly how your rooms will look when done. I choose the furniture, fabrics, and whatever else you need based on your budget, style, and of course - your input! You are part of this entire interior design process!

_________________________________________

What customers are saying about this service:

"We moved to a new home after having lived in our in our previous home for 35 yrs. We took all our old furniture to wait and see what to change. After two years and still coming up with nothing, I contacted Adam Zollinger. I told him my situation, all the way from Texas, and in just days he had plans back to me. I never wold have imagined we could do some much because of a lot of openings. Adam you are great. I only hope you can get the word out about your service. There are a lot of people like myself that want to do some of the work themselves and you can surely give them direction. I am forever grateful.
You are a genius. Thank you. "
Thelma - Rockport, Tx

It would mean a great deal to me to have you as a client, and I invite you to follow me on social media so you can always tell what new things I am creating! You never know, you might just fall in love with something!

All of our products are handmade
by expert makers.