Interior Door ~ Stained Glass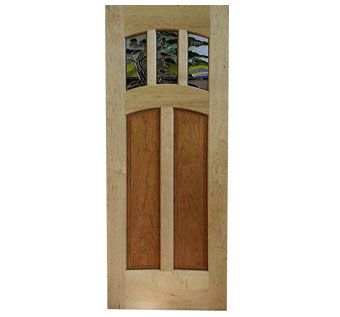 This is a cutom made interior door of Eastern Rock Maple with Cherry raised panels. It is a master bedroom door and the stained glass is "lit up" by the rising sun.
Dimensions: The door is 32" x 80" and the panels are Eastern Cherry and they are raised both on sides and are 1-3/8".