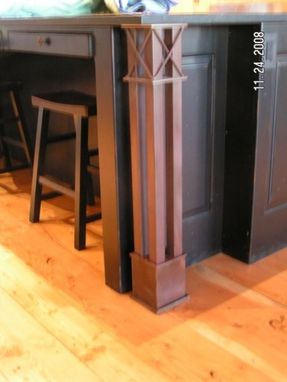 These Island post legs will add a touch of class and weight to your Kitchen Island base, overhang counters or tables. Custom made to your unique designs and specifications and powder coated in the color of your choice.
Dimensions: These can be made to any dimension you require from your ideas.
What can you imagine?