Istra- Hand Sculpted Straw Cloche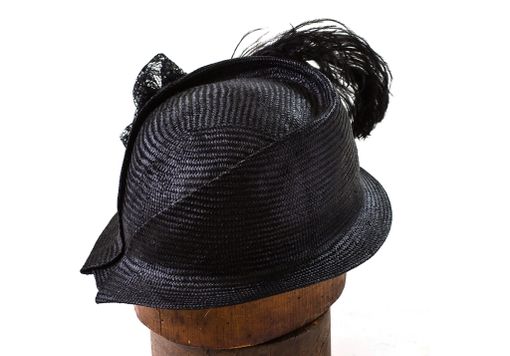 This style is hand sculpted on a vintage block in Black Parisisal straw. This design has an elegant hand-sewn fold around the crown that gives this deep crowned Cloche a uniquely flattering and sultry look. This sample is trimmed with lace and vintage ostrich feathers.
This style is available in a variety of colors, including:

Black, Chocolate Brown, Gold, Tan, Ivory, Navy Blue, Light Blue, Light Green.

and in the following sizes:

S: 22 1/2
M: 23
L: 23 1/2

Each Corina Haywood Modern Millinery hat is hand made and can be delivered in 4-6 weeks.