Hand Painted Pet Portrait 'Jett'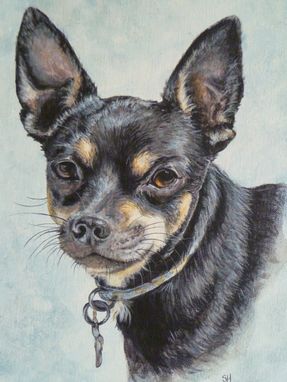 Hand painted portrait of Jett, turbo charged mischief!
I specialize in highly detailed, traditionally hand painted pet portraits. I will create a one of a kind picture from your photograph and capture the beauty, sweetness, spirit and personality of your special companion in lifelike detail. Original hand painted portraits show that extra special something and depth a photo tends to miss. That favorite expression will be remembered forever!
A unique gift for anyone who loves their animals.