Joki Chair Model D: Wood/Veneer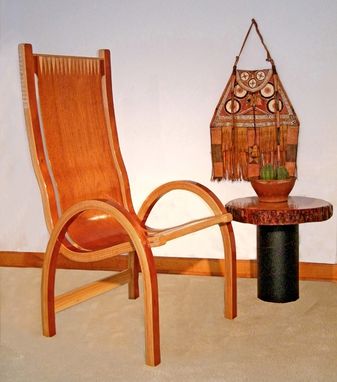 The Joki Chair is designed and built by a master carpenter descended from generations of furniture and boat builders.
The Mahogany Veneer Model D chair is a high quality durable handcrafted chair that fits the shape of the body to provide maximum comfort. It is a striking piece of furniture
that can be customized for use in any hope or office space.
Dimensions: Chair Height for Standard Size: 3' 11.5"
Chair Height for Reduced Size: 3' 9"
Chair Width at Arms: 2'1"
Chair Depth front to back: 2' 2"

All of our products are handmade
by expert makers.