Judaica Wellness Scarf: Rayfuah Schlama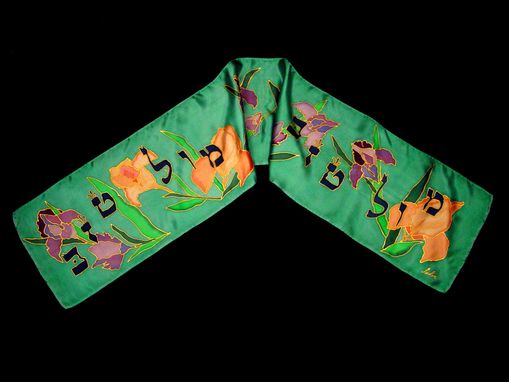 Original design, handpainted on silk, Serti Resist technique, with Orchids and Hebrew letters expressing Rayfuah Schlama - wishes for a complete recovery. Also available with Irises and Hachziku Ba-Tikuah - Hold on to Hope . Beautiful Silk Satin with Hand-rolled Edges.
Dimensions: 12" x 60" and 15" x 60" and 15' x 72"