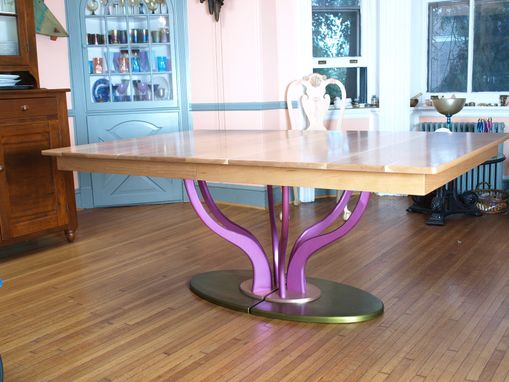 This dining table has a cherry top, and a split pedestal base. The table closed is 48"x75"x29" and with three 15" leaves, expands to 120" in length. By building an expansion table as small as possible without leaves, it helps to maintain a sense of intimacy in dining, and allows expansion as needed.

This table can be built with any wood, and in a range of two dozen anodized aluminum colors.

The typical shape for this table is a "rounded" rectangle, and it could be built as an ellipse or round (oval when extended).

The price range reflects the wide range and quality of woods available.