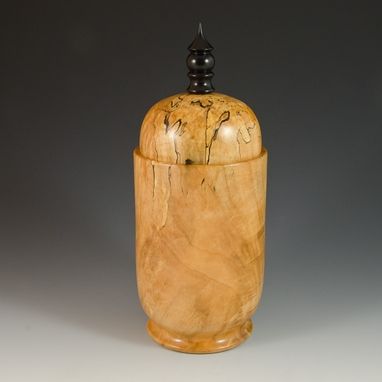 Pet Urns.

We love animals and know that our pets are our FAMILY; our 4 legged kids.

We create EVERYTHING we make with good intention and with urns, especially so. I like to have the name of the your baby and a picture of them, as I have this photo nearby as I work; a way of including them in the process of their final resting place till we all meet again at the rainbow bridge.

Turned from Spalted Maple with Ebony Finial. Finished with 3 coats of hand rubbed oil and buffed to a low sheen. Holds approximately 20 cubic inches. Measures: 9.25"H x 3.75"W. Inside measurements are 3" tall and 4" diameter.

As always wood and size are the determining factor is final price.