Keystone Hand Carved Wedding Band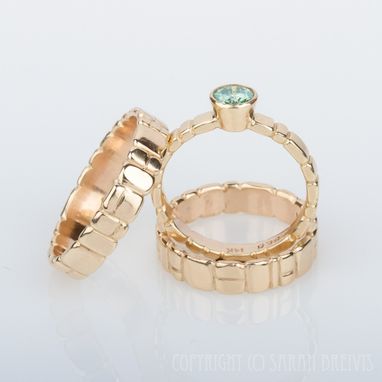 Hand carved wedding bands. These bands are a brick/keystone pattern carved with chisels and files. They can be made out of silver or gold in a variety of widths. Gemstones can be added to the bad either as flush sets or a solitaire.
Dimensions: The dimensions are up to the customer.