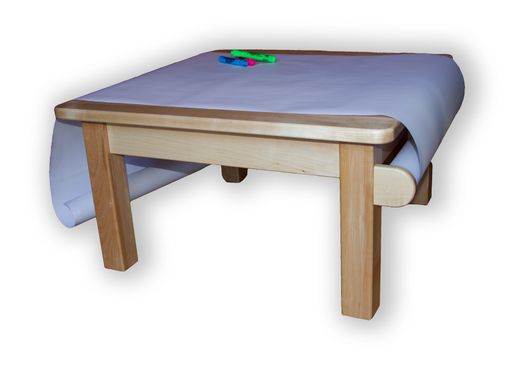 Sturdy as it is fresh and smooth, this maple Kids Play and Craft table will last and last. Satin Poly finish is child-proof in every way.

2" wide craft paper pulls across for your early Monet, and rolls up again for tea-time.

Comes standard with 16" legs. 24" interchangeable legs available in case of child growth.

To be used by your children, and theirs, and theirs.
Dimensions: 2.5 feet x 2.5 feet by 16" tall, shown.

Every dimension and flourish as you wish.