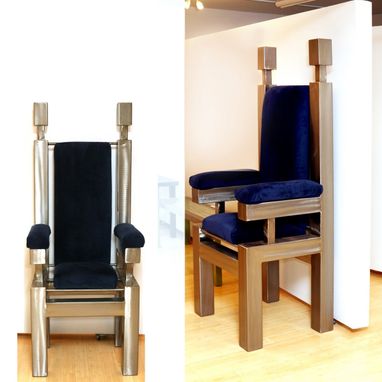 Everyone has a certain amount of pain in their life. This piece was designed and made to express pain felt by anyone of the human race, as well as to help alleviate pain by bringing a majesty into the life of the viewer yet only for a moment. It is meant to be functional to all who visit the piece. By sitting in this chair i hope to bring peace and comfort to help distance one self from negative energy and bring them into a positive realm in which we all wish and strive to live.
Custom pieces can be created like this one to fit anyone's style and personality.
Made in Salt Lake City, UT
All of our products are handmade
by expert makers.