Kisaki "Empress" Side Tables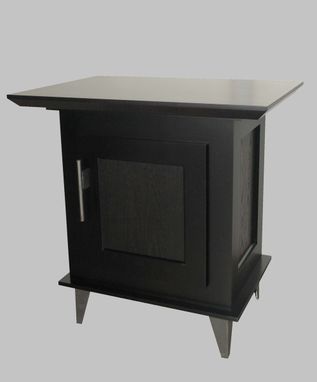 Kisaki "Empress" Side Tables are an original design by Jason Myers that will not be duplicated in exact details. Part of a five piece "Empress" set (headboard, dresser and cabinet also available). Featuring solid ebonized maple box with curly oak veneer panels, mappa burl red details, natural cold steel feet, handles and head unit.

Price is per table.

*only two of these tables are available for sale.

Full "Empress" bedroom set can be purchased a a discounted price.
Dimensions: 41.5" H x 41" W x 28" D