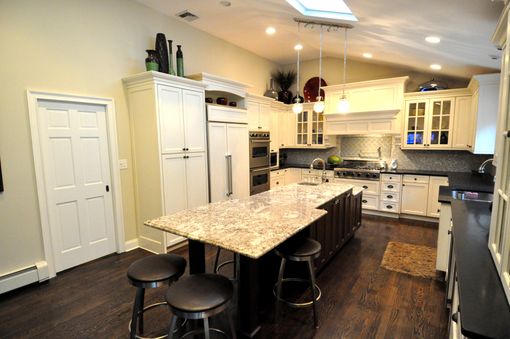 This kitchen renovation began by switching the placement of the kitchen and living room in the same extended space of the house. This was partly done in order to use the house's existing skylight that was situated in the living room.

After assisting the homeowner in the design, we were then able to build the kitchen full-scale in our shop. This allows the homeowner to walk through his/her kitchen to make sure everything is exactly how they would like it.

Painting was also completed in the closed-off finish area of our shop. After reviewing the workmanship, we then packed the project in protective wrapping and delivered the kitchen to the homeowner, and installed.