Kitchen Table With Two Beches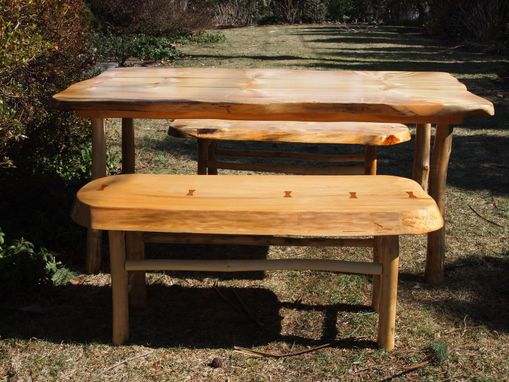 The kitchen table has a book matched top of pine. The legs are maple. One bench is pine with maple legs. The other bench is maple with butterfly keys and maple legs. We can custom make any benches for this table if you choose and will not change the price.
Dimensions: Table top 64"long by 39"wide and 27"high. The benches are both app. 46"long by 20"deep and 18" in height.