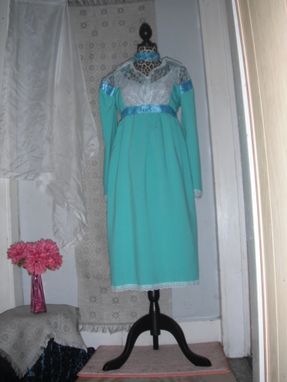 Festive and attractive dress for hot spring/summer days. Light fabric and lace trim works well to create delicate and timeless look.
This item comes in XL size (fits best for bust up to 40 inches).

For extra 100$ we can make it for your measurements too ( Please provide Waist, bust and hips and garment length you want) .