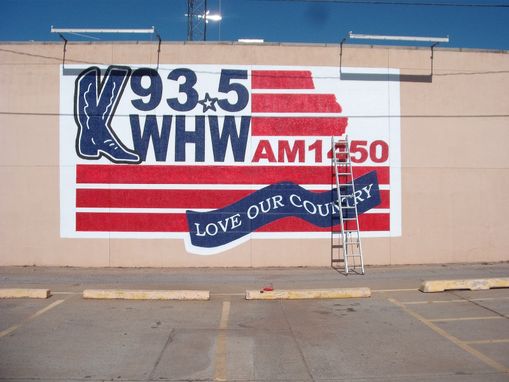 This is the twin stations radio buddy. KwHw is the country music side of their business.
I hesitated to do this because of all the red paint involved. Red does not last well outdoors, plus it is really hard to apply and make look right.
Dimensions: About two stories tall and about fifty feet long.