Ladys Mantle Leaf Casting.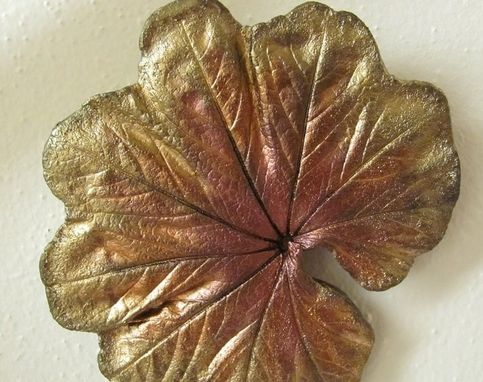 I wanted to show I can also give my Leaf Castings alittle shape. However I do like the use of negative space. My leaf castings are unique and One of a Kind pieces of art. They make wonderful gifts
for a person who gardens. Also great for a wedding gift or house warming. Special, thoughtful and I can make a casting of a persons favorite plant. Go ahead try me.