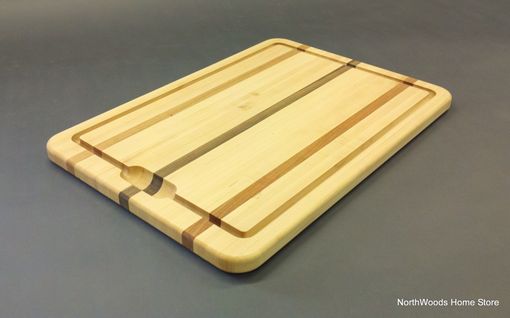 Large carving board is ideal for carving that large holiday roast or turkey. Sloped juice grooves around the perimeter of this board direct all of the juice into one large reservoir. At a generous 17" x 24" this carving board is perfect even for the biggest of jobs. Carving boards feature evenly spaced strips of hard maple with accents of walnut and cherry. Radiused corners and rounded edges give this carving board an attractive design. Non-marring rubber feet insure the board will not slip or slide. Assembled with food grade, waterproof glue and hand rubbed with mineral oil. Cleans up easily by hand with warm soapy water. Makes a great gift for the chef in your family!

Made in the USA of North American Hardwoods

Dimensions: Dimensions: 1" x 17" x 24"