Large Dining Table From Reclaimed Lumber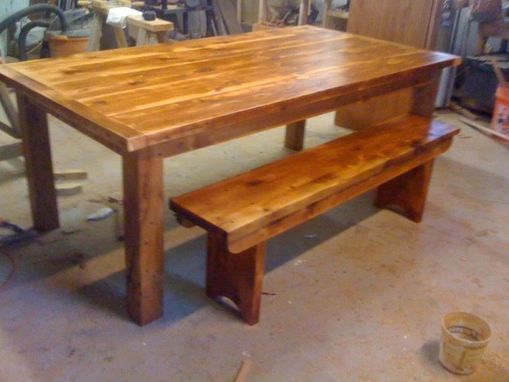 Eight foot farm table built in the "sturdy" manner. Legs are true 4x4 barn beams. Top and skirt are made from subfloor joists of a bowling alley built in 1918 in western MN. Finished completely natural with three coats of urethane. Legs and skirt are joined with traditional mortise and tenon construction.
Top is eight feet x four feet.

Tables can be built between 5-16 feet. Prices vary according to final dimensions.

Freight only as this piece is too heavy for FedEx ground. Please contact me for shipping information.

Can be done in other stains. Please visit my website for more views of this table in other colors and dimensions.