Large, Embroidered Wool/Cotton Anthropologie Lamp Shade, Or Chandelier, Rawhide Interior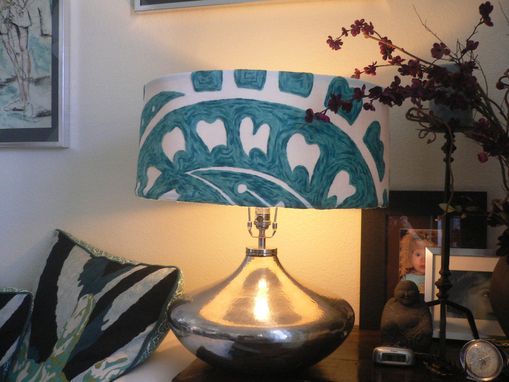 Hand Embroidered fabric covers this vintage lampshade discovered at an estate sale near San Francisco.

The fabric is off white cotton embroidered with teal wool, purchased new from Anthropologie.

It has a standard spider lamp shade mounting system that mounts to any lamp.
Dimensions: 20" across the top, 9" tall and 21.5" across the bottom.