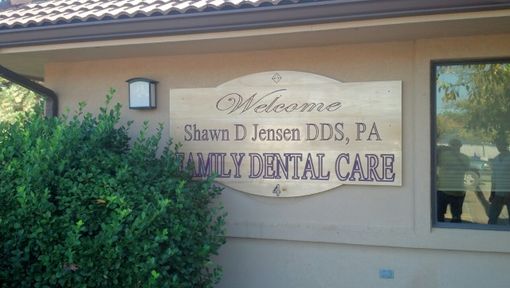 A customer of mine works for a local Dentist office and the doctor mentioned that he really needs to update his signage (only 10 years old lol), and she immediately thought of me.

Dr Jensen and I worked closely, as well as my established customer, and decided that we needed to go larger, hence the encroaching bush.

The sign is "back-framed" to help not to warp in the sun, and affixed directly to the wall using an abundance of exterior screws.