Large Patterned Stoneware Bottle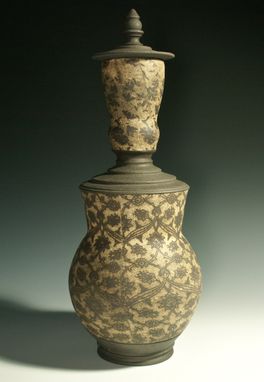 Each lidded bottle is as much decorative as it is functional. Originally developed as a storage vessel for liquor these bottles have evolved for many different purposes. While each piece stands alone handsomely, they are also quite stunning in groupings. For a grouping it is often best to vary sizes and patterns.
Dimensions: This bottle is approximately 16" in height and 9" across at its widest dimension.