Lavender Goat Milk Soap With Lavender Buds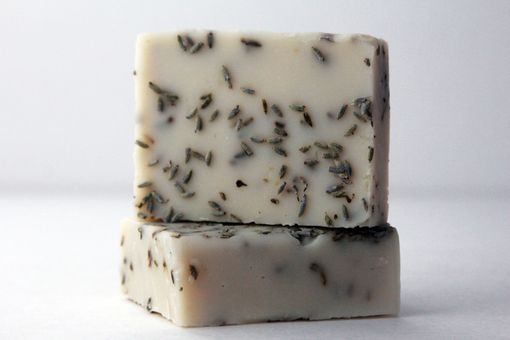 This was a small batch of handmade goat milk soap. Lavender is relaxing, Goat milk is soothing and lavender buds add a fresher scent and exfoliation to your bath. Can purchase on bar, a whole batch of 12 or any amount in between.
Ingredients: Goat Milk, Distilled Water, Olive Oil, Cocomut Oil, Palm Oil, Castor Oil, Lye, Lavender Essential Oil, Lavender Buds.