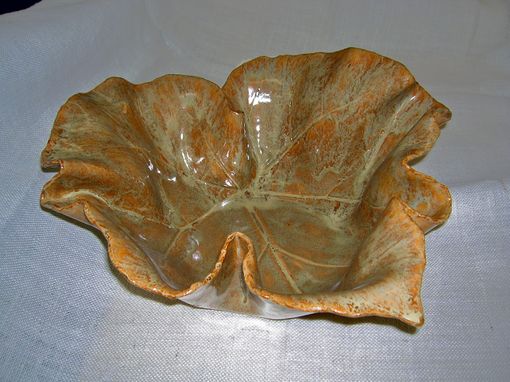 These large leaf bowls are hand formed from a large flat slab of clay. After using the form of an actual leaf as a pattern, I carefully cut and gently coax each one into the desired flowing folds of the bowl. The process creates unique functional works of art, suitable for serving a salad or gracing the center of a table.
Dimensions: sizes vary
Small - 10-11" x 3-4"
Med - 12-14" x 4-5"
Large 16-18" x 5-6"