"Learning The Neighborhood" (Family Series)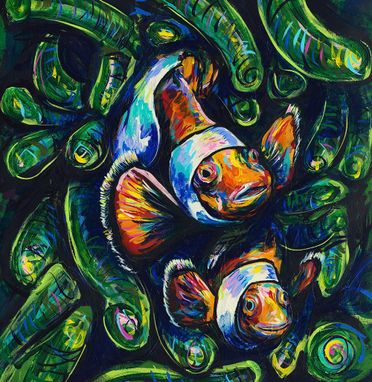 This painting "Learning the Neighborhood" is part of a family series of paintings depicting various stages of development in offspring.

Its a beautiful painting, with strong bold movement. The base of the paintings is laid down using a palette knife, allowing for the strong impressionistic movement. For me paintings with a palette knife is like sculpting, chiseling away, reveling the the subject. I use brush work to further define the details of my painted "sculpture", using colors to play with the eye of the viewer by choosing unexpected colors next to each other.

If you are interested in a particular commission, or subject matter please email me to start a conversation. Together we can bring a creative idea to life.

"Learning the Neighborhood" was created in 2010

Prints, Giclees, limited edition ...email for details
cheers!