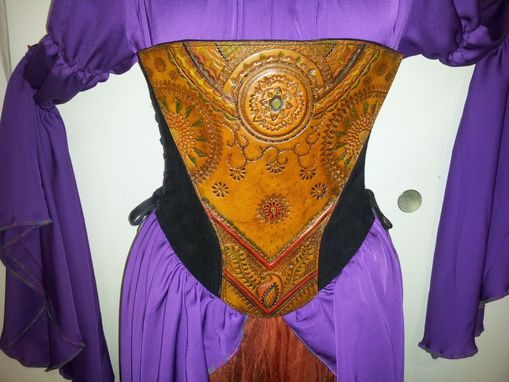 Two toned, hand tooled and painted leather corset. Tooled area is all one of a kind and with antique finish- front and back. ( No two designs are ever the same) Side panels come in a variety of colors.
Side panels lace up on both sides for easy comfort fit. High rise cut at hip allows for more freedom of movement.
I can hand carve most any design or emblem to front and back pieces. message me for details and measurements.