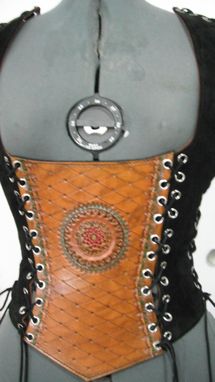 Leather corseted Vest has hand tooled panels in front and back which are hand painted and antique stain applied.
Side panels are laced on front and back and can be reversed for a second color contrast. ( these side panels are black with brown reversable)
I can hand tool or carve most any desigs. Side panels can be any combination of colors. ( leather and colors subject to availability)
Message me for details and measurements.