Leather Cuff - Black Latigo - Embossed With Thorns - Steel Fasteners - 1.5 Inches Wide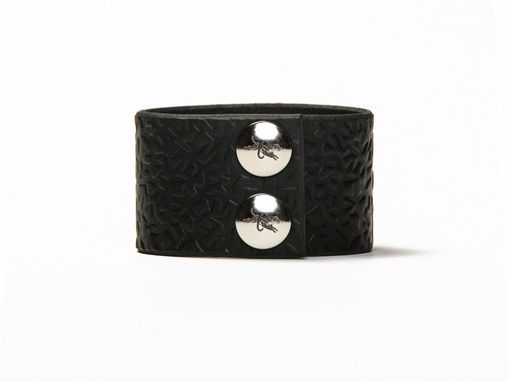 Black Latigo Leather in a 6oz weight.
Luxurious. Supple.
Embossed with briar patch motif.
Branded on the inner surface.
Shown with Stainless Steel fasteners.

1.5 inches wide.

When sizing your cuff, measure the circumference of your wrist
at the widest point where the cuff will rest.
Cuffs are sized from 7 to 10 inches with 0.25 increments.
Custom sizes are available on request.