Leda: Moons Of Jupiter 2012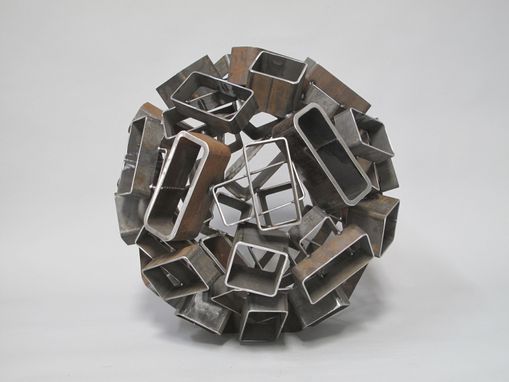 This steel sculpture graces the inner courtyard of a Denver lawyer and her artist/painter husband. it is made of structural rectangular steel and welded together in two layers to form a sphere 32 inches in diameter. This work is part of the larger and Moons of Jupiter. This successful series spheres is composed of almost 50 moons ranging in sizes from 13, 18, 22, and 32 inches and named after the moons of Jupiter.
Dimensions: 32" x 32" x 32"