Leopard Wood With Chrome Pen With Magnetic Top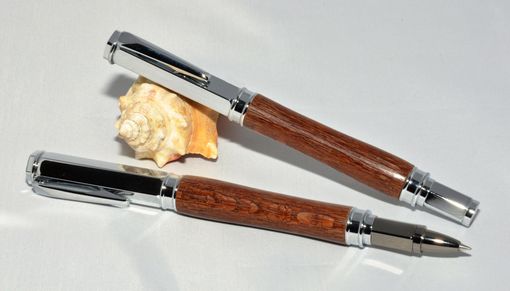 This sleek, faceted dark chrome plated design with a unique magnetic cap which easily posts onto the nib and back of the pen without the use of threads. Beautifully weighted this pen is like writing with silk. The wood used is Lebanon Cedar which has been harvested in North Carolina.
Dimensions: 5.5 long Two parts that attach by a magnet Bottom part 5" Top part 5"