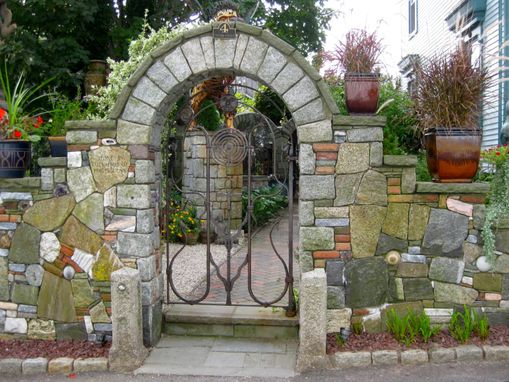 This was made out of forged steel and copper. My Client wanted a mystical entrance for a court yard where art work was to be displayed.

To capture the element of life, I use a life symbol in this gate . In the center is a labyrinth supported on each side by a dragons heads, below this is an Ankh which represents the Key of Life, this then transpires into waves, flanking this are two lotus flowers, and over the top of it all is a repoussé sun. The center of the labyrinth holds a secret.


Dimensions: The gate is 72" x 40'' in size.