Lightning Bolt 36 Inches Tall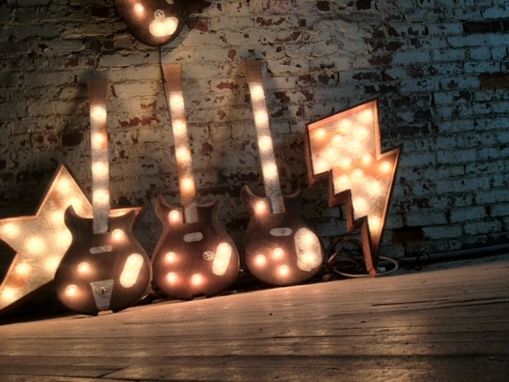 This lightning bolt is made like my barn wood arrows with rusty metal on the face and barn wood wrapped around the sides of the arrow. This listing features a 36inch tall lightning bolt. I can
make them custom size for you also. The light sockets are approved for indoor and outdoor use. The lighting bolt has a black cord with a switch in the cord and a black plug on the end.