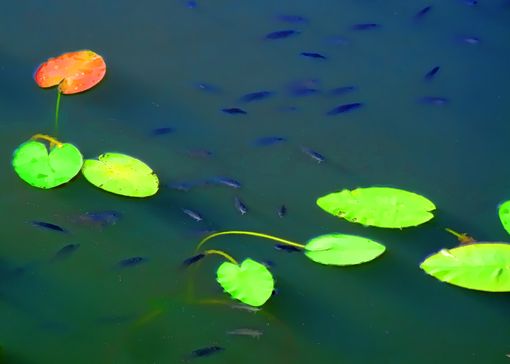 I could just barely make out the fish in this pond in Celebration FL on a bright sunny November day. The range of the fish under the water to the lilies on top of the water could only be captured by HDR (high dynamic range). I used 5 exposures, -2.-1,+1,+2, and normal to get the depth I was looking for. I then transformed the image using several filters in Photoshop. "LillyFish" has a Zen like quality of simplicity and motion.
Contact me if interested in this image. It can be made into a gallery wrapped canvas wall prints or others forms. Check out more of my images on my Smugmug page by clicking the personal Website.

Dimensions: Varies depending on use.