Lime Green Cross, Ready To Ship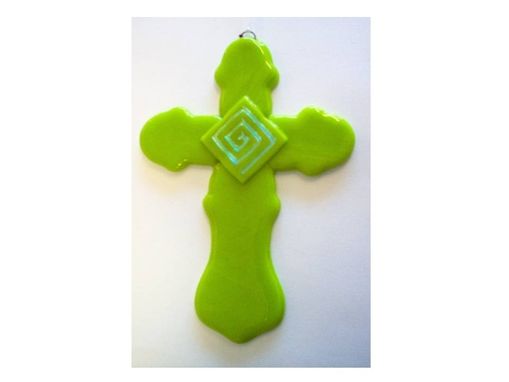 This is a beauty, It is 8.5" tall x 6" wide.
Has a dichroic detail in the center. Which makes this piece come alive. It shimmers in the sun.

This cross come in the following colors: Red, Blue, White, Black and this Lime Green. Dichroic details will vary, but all just as beautiful.
For another color, just tell us, if you must have this type of dichroic detail.

ships in 2 ~ 3 business days.