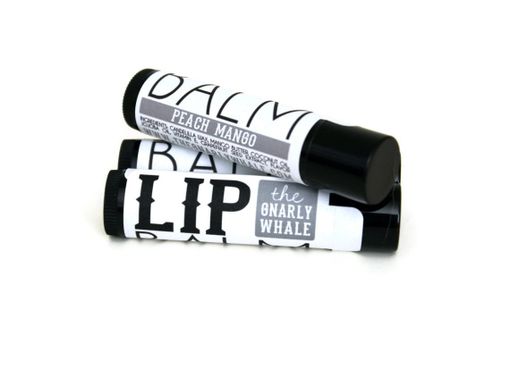 Our lip balms aid in relieving dry, chapped lips and help moisturize your lips all year long. They are 100% made from scratch with all vegan ingredients.

All lip balms contain candelilla wax instead of beeswax and do not contain any dyes. Other ingredients include coconut oil, mango butter, grapefruit seed extract, vitamin e, + flavor and/or essential oils.

All products are human tested and completely vegan. We also do not use any harsh preservatives. We use Vitamin E Mixed Tocopherol (a natural antioxidant that protects food and cosmetic products from oxidation) and Grapefruit Seed Extract as preservatives instead. This means that our products may not last as long as store-bought products that use the preservatives, but are much easier on your lips, skin and face.